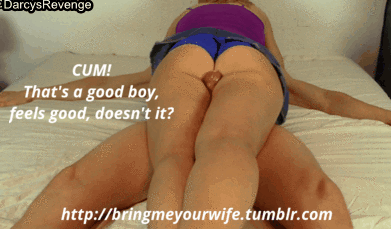 (Disclaimer: This story features large and HUGE tits. For those of you who cannot read tags or always come to complain about this constant feature of mine, please exit now before your sensitive asses get offended yet again. And again, 'BeulahtheBrit' I'm aware you are 'more than satisfied' with your rack. Not my concern.
For your reference material, please examine:
Abbi Secraa (Nelli Roono)
Milena Velba
Luna Amor
Chloe Vevrier
Leanne Crow…
Now for those of you remaining, I hope you enjoy the story and please vote and leave a comment. – MarshalMarmont1815)
"OH FUCK!!" Kyle's latest conquest cried as she gripped the couch in his rented apartment.
Lately, Kyle had acquired several properties around the city where he could easily fuck any partners he came across.
As he slapped this newest bitch's ass while he fucked her in doggy, he could sense he was being watched. This didn't matter of course to him. It only prompted him to fuck her even harder.
"HOLY SHIT!!" she screamed as she began to cum hard on his invading dick.
"Fuck yeah… fuck yeah…" Kyle groaned as he fucked her even faster, plugging his thumb into her asshole and making her scream.
After a few more minutes of hard fucking, he finally came, pumping his hot spunk deep into her cunt.
"Fuck…" the bitch panted as she felt him run dry.
"I take it you enjoyed that," he smirked as he felt her pussy release his dick.
"Definitely," she replied with a smile, standing on shaky legs as she searched for her clothing, strewn around the room.
"We should do this again sometime," she said, writing her number down and handing it to him.
After she kissed him, she headed out, back to her husband and family across town who were oblivious to that she had just been given the best fuck of her entire life.
******
Later that afternoon, in the apartment next door, Chloe Johnson covered her ears.
"OH FUCK! GOD YES!!" some slut cried out through the wall.
"TAKE THAT DICK!" a male yelled.
This had been going on for days, some woman would show up at any and all hours and before long the sound of their fucking would be filling the hallway.
Chloe couldn't even enjoy her morning coffee without a piercing scream suddenly sounding out, making her jump and break her favorite mug.
She was furious but her calls to the owner had done little. Apparently, no one else was bothered by the clamor. Before long, the sounds were back, seeming to grow with intensity.
It wasn't even solely that the sounds were irritating. It made Chloe feel so unbelievably hot. Her husband Jason was a good, honest and hardworking man.
But lately in the bedroom, he seemed to hardly put forth any effort at all. He had said that he was too burnt out from working to satisfy her needs, leading Chloe to have to get off with her vibrator.
These times had only increased when the neighbor moved in, the thin walls carrying through every slap, moan and scream.
Jason somehow slept through it all, leaving Chloe to masturbate to the brutal fucking happening just one unit away…
******
Today was no different, Chloe had woken up in a foul mood as her most recent attempt to get some sexual attention from Jason was once again frustrated.
She had barely slept, having been up all night listening to the brutal body hammering from their neighbor and his partner.
Finally, the noises stopped, Chloe assuming he had finally cum. She chuckled to herself, wishing she had a man who could fuck for hours without cumming.
She sighed and switched on the tv, nothing better to do. Then, all of a sudden, the noises resumed, her entire apartment seeming to shake.
"OH FUCK! GOD YES!!" some slut cried out through the wall.
"TAKE THAT DICK!" her neighbor yelled.
Chloe yelled internally, covering her ears until finally she could take no more. If the super refused to handle the situation, she would have to resort to more drastic action.
Grabbing her phone, she called the police.
"911," a pleasant female voice answered, "what's your emergency?"
"Hello," Chloe said, trying to sound pleasant, "I'd like to file a complaint. My neighbor moved in two weeks ago and… well…"
"Yes?" the operator asked.
"It's like he's just a nymphomaniac," she said, "since the day he arrived, he just keeps banging all these women all through the day and all night."
"I see," the operator replied, "have you spoken to him about it?"
Chloe gulped, thinking back to about the third day after Kyle moved in. He had some poor girl screaming her head off while Chloe's husband was at work.
"OH FUCK!" the girl cried, "OH MY GOD YOUR DICK IS SO FUCKING GOOD!!"
Chloe was unbelievably horny that night and had masturbated herself to two orgasms and this was helping nothing. Fed up, she got dressed in a tank top and shorts and knocked on his door.
She had to knock loudly several times before the sounds of the brutal fucking finally ceased. ankarada yeni escortlar The door eventually opened and Chloe was instantly taken aback.
Before her stood a fully naked and tall man. Chloe, who was just 5'7, saw the man practically had to duck to exit the doorway. His muscles bulged as her eyes traced down his rock hard chest, chiseled abs down to his throbbing and wet cock.
"Can I help you?" he asked, a tone of anger in his voice.
"Umm… hi," she said, "I'm your neighbor. M-my name is Chloe."
She hesitantly extended her hand, nearly shaking as his large hand swallowed hers.
"Kyle," he replied.
Chloe's mouth and pussy were wet with desire for the tree sprouting from his crotch. She quickly apologized for the interruption and simply asked if he could keep the noise down.
Not long after she stepped into her apartment, the noises began again, Chloe sighing and fingering herself again, thinking of how great all that dick had to feel…
******
"Ma'am," the operator called, "Ma'am?"
Chloe snapped from her flashback and cleared her throat.
"Yes, yes I haven't spoken with him about it but nothing has changed. I even saw him the other day getting ice from the machine. He didn't even have clothes on. I mean kids could've seen him and his big dick! This is just unacceptable!"
"What does his dick look like ma'am?" The operator asked.
"What does it look like?!" Chloe exclaimed, "who cares? I'm clearly upset and you need to send someone over here!"
"Very well," the operator responded, her nice tone replaced with one of disappointment. "Someone will be around shortly."
"Thank you!" Chloe said, exasperated.
After the operator hung up, Chloe breathed a sigh of relief. The sounds had finally gone away and she stood, seeing how wet her pussy was.
All she could think about was that Kyle's huge dick now was without a slut attached to it. She shook her head to clear the thought and went to take a shower.
Before long however, her fingers had found her clit and she came three times imagining him railing her with a fury.
After composing herself, she decided she didn't want to stick around for the fireworks and drove off to do some shopping.
Soon, her life could be back to normal.
******
Not long after, Kyle had seen off his 12th fuck of the day and was giving his cock a well deserved rub down as he jacked off to his home security feed, watching Marie get her ass brutally fucked by their black mailman Charles in her private bathroom.
"Oh yeah Mom…" he groaned, loving watching her massive tits bounce and swing as her ass swallowed the fat black dick time and time again.
Just as he was about to cum, he heard a sharp knock at the door. He ignored it until the knock came again, harder this time.
He sighed and closed his laptop, grabbing a pair of boxers and walking over to open the door.
There stood three busty police officers.
"Hello sir," the one in the middle said, lowering her mirrored shades to look at him, "we're here on a noise complaint."
Kyle looked around. "Well you must have the wrong apartment. No noise here."
He turned back to see her eyes flicking back upward from his bulge.
"I don't suppose you'll have an issue with us taking a look around," she said.
Kyle looked down at her tight button up, a shiny plate reading L. Davis.
"Come on in," he said, the three entering and searching the inside as Kyle sat on the couch.
"Don't I know you from somewhere?" another of the officers asked as she stopped in front of him, her plate reading C. Johnson.
Kyle grinned. "I doubt it. Have we met?"
She tapped her pencil against her chin and blushed as he smiled at her before attempting to regain her composure.
"I can't be too sure," she said.
She glanced down at his boxers, watching what appeared to be a truly massive dick throbbing inside them.
"Something wrong?"
"Well," she said, sliding her hand up her leg to her holster, noticing Kyle's grin never wavered, "seeing as that we received the complaints and that we didn't find anything. I'd say that's just cause for a strip search."
"Now see here…" Kyle protested before Davis pulled her gun.
"Turn around and hands behind your back!"
Kyle shook his head and complied, Johnson cuffing his wrists.
She used her baton to spread his legs and then slapped his ass, gripping his left cheek.
"Looks like we have concealed weapon here girls," Davis said, groping Kyle's dick through his boxers.
She then yanked down his boxers and the other two cheered.
"Nice ass!" Johnson commented, "lets see his dick, Lynette.
She nodded and turned him around, not expected his semi hard dick to smack her in the face, toppling her over.
"Assaulting a police officer," the third cop said, getting up close enough to see here plate read D. Ward.
"Easy Diane," Lynette said, smiling as she rubbed her cheek, "I think we ought to see lethal that weapon bayan escort elvankent is. What do you think Corinne?"
"Definitely," she said, approaching Kyle.
Soon, three pairs of hands grabbed and fondled his dick and balls, Kyle unable to do anything due to being restrained.
"Such a nice, big and fat cock…" Corinne said, running her fingers up and down his twitching length
"He likes that doesn't he?" Lynette said, grabbing his arm and pushing him onto the couch.
"Look what I found," Diane then said, appearing with three bottles of oil, squirting some into her hand and beginning to jack Kyle off.
"Look at that big cock grow!" Corinne said between his legs, licking her lips as Diane pumped his dick.
"Oh fuck…" Kyle couldn't help but groan, eliciting a smile from the three dirty cops.
"He DOES like it!" Lynette exclaimed with a bright smile, unbuttoning her shirt to reveal her 34H tits clad in her tight black bra.
She then grabbed Kyle's head and pulled him into her cleavage, Kyle loving the warm tits against his face. Diane and Corinne then each got a turn, each sitting on his legs and letting him inhale their big, sweaty tits as they each grabbed at his dick and balls. They didn't even notice as Kyle worked his way from the cuffs and removed their bras, sucking their tits into his hungry mouth.
"F-fuck…" Diane panted, moaning as she gripped the back of his head, sucking hard on the nipple of her 32G tt, "h-how'd he get free?"
Corinne, Kyle's hand rubbing her wet pussy couldn't reply, shaking as she stroked his cock. Lynette watched, rubbing her pussy to the sight of them, unable to resist joining in the action. She crawled between his legs and, pushing her comrades' hands out of the way, sucked Kyle down, hearing him groan around Corinne's left 38K tit.
She sucked him even faster, fondling his balls and teasing his asshole as she watched Diane crawl up and cradle Kyle's head while he ate her pussy.
Lynette gagged with about 7 inches of his dick down her throat and pulled back, gasping for air as she jacked him off.
Kyle then gripped her hair and yanked her head back, kissing her lewdly before yanking her up on the couch, grabbing the bottle.
He then began coating them all with oil, especially their tits and asses before he dived his face into Diane's huge backside, shoving his tongue into her asshole.
"Ohhhh fuck…" she groaned, playing with her tits, "fuck even his tongue feels huge…"
He rimmed all three horny sluts as they each began to make out, kissing and groping each other's tits.
Kyle then stood, pulling Corinne to her knees and shoving his dick down her throat. Her gag reflex kicked in almost instantly but Kyle pushed forward nonetheless and began to fuck her face.
She soon adjusted and began to suck him with a raw fervor, pulling back and spitting on his dick before sucking him back down.
"Fuck yeah…" he groaned, leaning down to kiss Lynette behind her, "suck that fucking dick…"
Lynette then pulled Corinne back and began to suck him off as well. Kyle gripped her hair and fucked her face until she again passed his dick to Diane. Diane was the most intense, working her throat muscles to swallow him all the way to his nuts, slapping his dick around and sucking his down yet again. Kyle grunted and pushed her back onto the couch, beginning to finger her pussy.
"OH FUCK YES!" she screamed, Kyle's big fingers pleasuring her beyond anything she could fathom.
Corinne now was furiously sucking his dick as Lynette was sucking Diane's tits. They then pushed Kyle back and all three began to jack off his huge cock as he sucked their tits.
Kyle then began rub Diane's pussy while Lynette sucked his dick back down, rubbing his balls as she felt Corinne's tongue snake it's way into her asshole.
She then began to titfuck him as Diane rode his face, Kyle groping her ass with one hand as he licked deep in her wet pussy.
"Oh fuck!" Diane screamed, her pussy gushing her juices onto his other hand, sucking his fingers clean.
Lynette then resumed sucking his dick, moving back to allow Diane a turn, sucking him with a fury as they each sucked him to the balls.
"YEAH!" Lynette yelled, forcing Diane's head further down his dick, "suck that dick you nasty bitch!"
Diane gagged, her eyes watering as the hunk of dick filled her throat but she persevered, gasping for air as she pulled back up.
Kyle then grabbed Diane, laying her on her side as he slid his dick into her pussy, the sexy cop moaning in pleasure as he began to fuck her hard.
"OH MY GOD!" she screamed as he slid his entire length into her cunt.
Kyle meanwhile sucked Lynette's tits as Corinne rubbed Diane's clit. He kept at it for a few more moments before he he pulled out, Lynette wasting no time in mounting him and beginning to ride his dick.
"Oh fuck yeah… gimme that dick!" she ordered, clawing at his chest as he squeezed her ass, pounding his dick upward into escort bayan etimesgut her.
Kyle sucked her tits, her pussy gripping his dick. She screamed loudly, his balls smacking her ass as he buried his dick into her, triggering a massive orgasm.
"FUCK YESSSSSSS!!!" Lynette screamed, gripping the back of his head as she slammed herself up and down his cock.
He groaned and gripped her ass, watching as she drove herself down his pole. He started pounding Lynette harder and harder, the sounds of their bodies clapping together only growing with intensity.
Corinne, eating Diane's pussy to the right of Kyle, finally wanted more of his dick and crawled over, pulling him out of Lynette and sucking both of their juices from his dick.
"Please fuck me now Kyle," she pleaded, licking him slowly from base to tip, "I need this fat dick to make me cum!"
Lynette turned back to Kyle and smiled before she kissed him deeply and dismounted just as Corinne laid on her back on the table and Kyle stood and slid his dick into her pussy.
"HOLY SHIT!" she yelled, gripping the edge of the table as he began pumping his dick in and out of her.
"Oh fuck…" Kyle groaned, gritting his teeth at how much her tight pussy resisted his dick but he pushed through, slowly burying every inch in her sweet pussy.
Soon, he was fucking her with a steady rhythm with her legs on top of his shoulders as Lynette and Diane were sucking Corinne's left and right nipples respectively.
After a few more minutes of this, Corinne began to spasm and squirt, her juices firing onto Kyle and onto the floor as he kept fucking the shit out of her, Corinne clawing at his chest.
"OH SHIT! OH FUCK!!" she screamed, her pussy clamping Kyle's dick tightly.
He pulled out and let Corinne recover, the poor girl panting as Diane pushed Kyle onto the couch and began to ride him yet again.
"Fuck yeah…" he groaned, palming her tits as Diane threw her head back, making out with Lynette.
"Yeah bitch!" Lynette yelled, smacking Diane's ass, "fuck that big cock!"
"OH MY GOD!" Diane screamed, Kyle slamming his dick inside of her as now all three sluts were on top of him, kissing and fingering each other as they made out lewdly.
Kyle groaned as he felt Corrine grip his hair and pull him from Diane's tits to her own and he began to suck hungrily as he continued drilling Diane harder.
She screamed again as she could feel her orgasm building and soon she began to cum hard, crying out at the top of her lungs as her pussy creamed on Kyle's huge dick.
He then stood and pulled out, Corinne instantly dropping to her knees and sucking him off while he made out with Lynette while she played with his balls.
Corinne sucked him down completely, sucking him clean of Diane's pussy juice as he danced his tongue with Lynette's, groping her ass.
Corinne then stood also, kissing Kyle deeply as he groped both of their asses, kissing them both as they each stroked his cock.
"You have an amazing cock Kyle," Corinne panted.
"Let me get another taste of that…" Lynette said, leaning over to kiss her, both sluts playing with each other's tits, making Kyle's cock throb with glee.
Soon, Lynette was riding Kyle's face, his big hands palming her juicy ass while Diane and Corinne each took turns sucking his dick and his balls.
"FUCK YES!!" Lynette screamed, gyrating her pussy on his face, her pussy juice running down his chin.
Nibbling her clit while he lapped as deep inside her as possible, he moaned as the other two sluts sucked him as deep as they could.
"Kyle… OH KYLE… OH. Y GOD!" Lynette cried, "eat my cunt!"
Kyle then groaned as he felt Corinne's pussy slide down his cock, the sexy cop riding him reverse cowgirl as Diane continued to suck his balls and lick Corinne's clit.
She rode him harder and harder as if her life depended on it. Kyle groaned again as her pussy juice oozed down his swollen cock, raising his hands to squeeze Lynette's perfect soft tits as he thrusted upward into Corinne.
"Fuck me, Kyle. Fuck me. Hump me harder. Hump me faster," moaned Corinne. "Stick your big, hard cock deep in my warm, wet pussy."
She and Lynette reached climax at nearly the same time, Corinne's pussy exploding on his dick at the same time Lynette's pussy flooded his mouth.
As Lynette moved down, he began to suck her tits while Corinne dismounted, Diane sucking and stroking him slowly.
"Oh fuck…" he groaned, sitting up and kissing Lynette.
Diane then pushed him back again, mounting his dick and beginning to ride him furiously. Kyle slapped her ass, sucking her tits as he fucked her from beneath, holding her hips.
To the left of them, Lynette was eating Corinne's ass and rubbing her pussy as Corinne began to make out with Kyle.
Soon after, Diane was on her back, Kyle's dick between her 34E tits and began fucking them as he oiled his dick.
"FUCK YEAH!" Diane cried, "FUCK THOSE TITS!"
Kyle groaned, pinching and twisting her nipples, fucking them faster.
"OH FUCK YEAH!" Kyle yelled, slapping Corinne's ass as Diane began sucking the length of his dick sprouting from her cleavage.
"Yeah you nasty boy…" she moaned, twirling her tongue around the head, "you like how my titties fuck that big ass cock?"